Never Stop Learning
Greeting P's Fans!
The world of pizza is more than you'd think, and at P's we respect the craft of a great pizza. As owner of P's it is a passion of mine to continue to innovate and learn new ways to improve our menu and our restaurants for you. I want to share with you a great experience that I recently had in San Francisco, at the International School of Pizza. 
The Scuola Italiana Pizzaioli is one of the oldest, most prestigious pizza schools in Italy, founded in 1988. With over 20 schools worldwide, the Scuola Italiana Pizzaioli has certified pizza chefs from all over the world. Now the Scuola Italiana Pizzaioli has a permanent new home in San Francisco, California, along with The International School of Pizza and The United States School of Pizza.
I had the privilege of spending a week with world famous pizza chef and restauranteur Tony Gemignania, working hands on in his "Tony's Napoletana" restaurant. We made, and broke down scientifically, various types of pizza dough, as well as styles of pizza, toppings and various other items.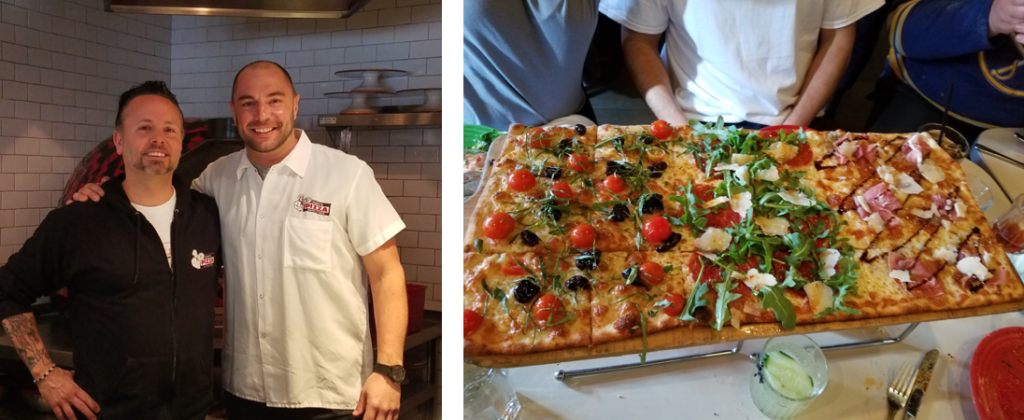 We will be working diligently to adapt some of these strategies into our new menu, set to go live this summer. Stayed tuned and thank you for being a great guest, patron, and friend to P's Pizza House LeMars and Orange City!
Joe Sitzmann