New Rewards Program: Huddle Up P's Pizza Lovers!
 Sign up today to become a P's MVP Member and start earning FREE FOOD!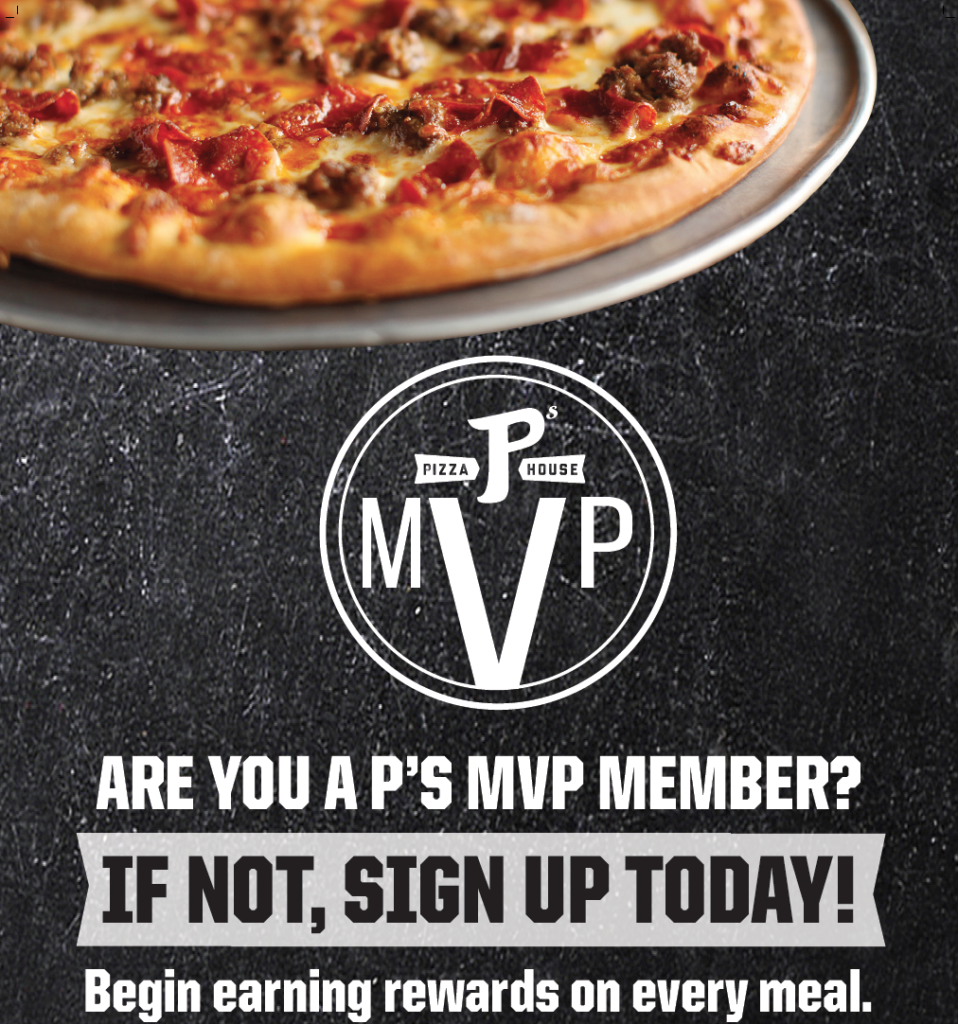 IT'S SIMPLE:
     ·    Earn 1 point for every dollar you spend
     ·    No rewards card to tote around – just ask your server to add your points
     ·    When you reach 200 points, you'll receive a $10 Reward Code via email to use on your next visit to P's
     ·    Show us the email on your phone, or give us the code, and we'll take $10 off your order
NEW MEMBERS will receive 100 free points just for signing up! If you're a CURRENT MEMBER of our old P's MVP reward program, we'll transfer your points over to the new program AND we'll give you 200 free points. This may take a couple weeks, so watch your email for your $10 codes.
So get in the game and SCORE FREE FOOD while you enjoy great food at P's!